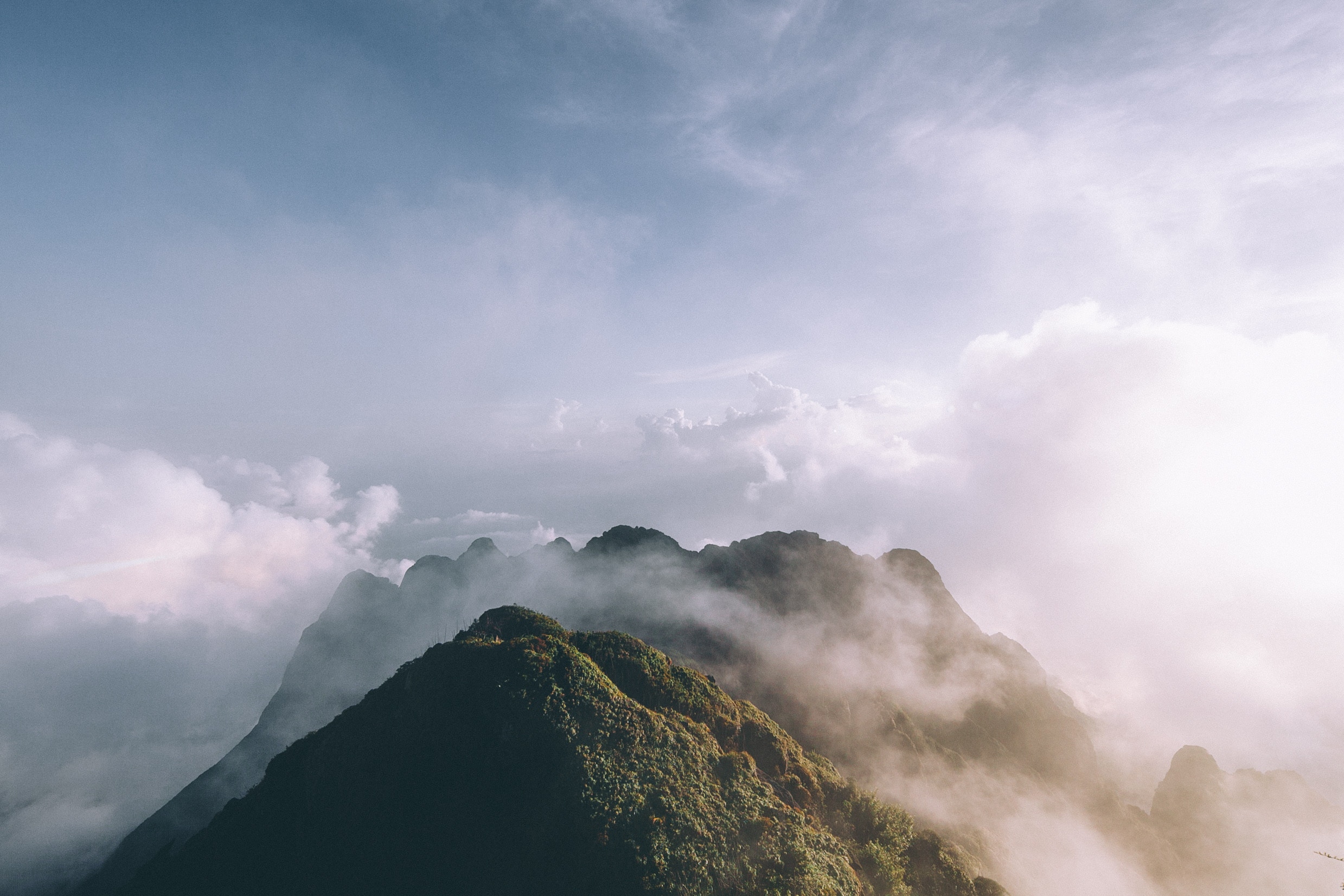 WHO ARE YOU BEING IN Your ONE PRECIOUS HUMAN LIFE?
Living and Working Well

is a resource of encouragement and support
for you, and for those you love and serve.
Jan Cook offers guidance in mindfulness, meditation, embodied communication
and body-mind centering® in three structural formats:
Engaged instruction and practice within a class setting.
Focused personal mentoring.
Spacious pace in workshops and retreats.
Beginning of Meditation
Learn the how and why it can work for you to
integrate meditation into your life.
A clear and simple 8-week path which includes:
Easy instructions for an effective weekly mindfulness practice.

Support in finding your own time , place and rhythm for this practice.

Specific strategies to deal with the natural doubts, and obstacles.

A group environment rather than trying to learn alone with an app.

Preparation for joining the Turning Inward community on Monday evenings and between church services as well as your home practice.
Wednesdays | Noon - 1:15 | 9/4-10/23
Thursdays | 5:15 - 6:30 | 9/5- 10/24
$95* includes * sessions, down-loadable audio files, and worksheets.
Classes are interchangeable. *No one turned away for lack of funds.
Cost: $95

Deepening Meditation
This course requires at least one meditation class with Jan or relevant experience

8 Wednesdays
September 4 to October 23 | 1:30 - 2:45
You will be a part of a dynamic group of practitioners,
who will focus on:

• Sitting in practice together
• Continuing to explore the foundations of mindfulness and the 6 Paramitas
• Stabilizing the practices of Shamata (calm abiding meditation), Compassion and Vipassana
• Within a context of freedom, love and contribution.
• Clarifying the essence of this approach within your own spiritual lineage, and life path

Cost: $100
Ongoing Meditation / Living The Dharma
This course requires at least two meditation classes with Jan or relevant experience

8 Thursdays
September 5 to October 24 | 6:45 - 8:15
An ongoing energetic meditation community for non-sectarian Buddhist practice and application. Sessions will include:
• 30-minute sittings using shamata, vipassana and compassion practices
• Dharma Talk and discussion based on relevant teachings for the group
• Relevant embodiment practices will be offered
• Readings and online resources will be offered
Cost: $100.00

Location: First Unitarian Church of Rochester
220 Winton Road South, 14610

*No one turned away for lack of funds. Contact us for financial support.
Sessions include audio files for home practice.
PERSONAL MENTORING
"Jan Cook possesses a unique blend of knowledge, insight, compassion, and warmth. I always leave feeling more in-tune with myself and with the the world around me. Her presence has allowed me to deeply access my own intuition, and my potential for growth. You would be hard pressed to find a more gifted teacher, mentor, and guide."
-Dr. Peter Thompson, Personal Development and Performance Coach

Private and Small Group Sessions
SPIRITUAL DIRECTION
For years people have come to Jan for this gentle and honest guidance,
to focus on what is most important and yet sometimes inaccessible in
their everyday life. Through deep listening and helpful inquiry,
you can illumine, articulate and integrate your deepest longings.

BODY MIND CENTERING®
Through personally effective embodiment practices,
you will learn from the inside out how to connect with your body's
natural intelligence, and and re-pattern your stress response.
The result is a deep wellspring of renewal and capacity for clarity,
creativity, and resilience in the face of whatever comes your way.

PREPARING FOR SURGERY
Based in Peggy Huddleston's Prepare for Surgery Heal Faster™
In 2009 Jan had open-heart surgery to replace a valve which was
damaged as a child. She found Peggy's approach invaluable for her preparation,
surgery, rehabilitation and recovery. She is now certified by Peggy
to facilitate you in your own personal journey to reduce anxiety,
use less pain medication and heal faster.
WORKSHOPS
& RETREATS
Currently there are no workshops scheduled. Jan is currently meeting privately and with informal self-organized groups on these same topics.
Sessions include audio files for home practice.
Body Mind Centering® Workshops
Each session, explore a different BMC principal that you can integrate into your daily life of moving, breathing, meditating and communicating through your miraculous body

Transforming the stress response: Learn to connect with your complex and beautiful nervous system to calm, soothe, and reduce stress from the inside out.
Unwinding the Stress Response: Get back to basics with guided practices to learn how early and habitual patterns can be reprogrammed for healthy and mindful responses when life gets stressful.
The Gift of Refuge in Winter: Experience your body's amazing capacity to find balance and restoration at a deep, cellular level through guided body awareness exercises you can practice and integrate in your busy life.


ABOUT JAN COOK
MS.Ed, Registered Somatic Educator and Therapist
Jan has explored, practiced, and mentored others through the experience of transformation for 40 years.
In her career of designing and facilitating leadership and organizational effectiveness programs, Jan saw the cost of stress on her own and other's lives. She became keenly aware of how stress could diminish one's ability to contribute their gifts. She sought the best teachers and programs in somatic awareness and became certified as a somatic educator and therapist.
She founded Living and Working Well to coach, guide and support people facing the challenges and mind-body stress of deeply committed and purposeful lives.

In light of her calling for deeper awakening on her own spiritual path, she immersed herself in study, retreat, and practice within Buddhism, which is still the center of her life.

Jan has a reputation for listening deeply and guiding clients on their unique journeys with grace, clarity, humor, and steady encouragement.
JAN'S Credentials and APPROACH TO MEDITATION:
Jan Integrates the depth of Himalayan and
Southeast Asian Buddhist traditions with modern psychology, interpersonal neurobiology and the arts.
She was ordained as a Buddhist dharma teacher by Anam Thubten Rinpoche, with whom she continues to study and receive guidance She is honored to be a Mitra/mentor and student with Lama Willa Miller and Natural Dharma Fellowship. Over her many years of study, she has been especially been influenced in retreats, empowerments, and live teachings with H.H. Dalai Lama, Thich Nhat Hanh, Pema Chodron, Tara Brach, Elisabeth Mattis-Nymgal, Stephen Batchelor, Lama John McKransky, and Garchen Rinpoche.

Classes integrate practical teachings, deep focus on daily practice, and loving support for students to connect with their own lineages and inner wisdom within the context of the bodhisatvha path.

She also integrates mindful awareness practices and self-care within a secular social justice context through embodied communication and peace circles.
JAN'S Credentials and training in Somatics and BODY- MIND CENTERING®:
Body-Mind Centering® is an integrated and embodied approach to movement, the body and consciousness. Jan has been a student and teacher of this work for 25 years, studying with Bonnie Bainbridge Cohen, Mark Taylor, Susan Harper, and many colleagues and teachers on the leading edge of embodiment.

She integrates embodiment at all levels of her teaching and facilitation. Students and clients are more able to:

- Connect with your body's natural intelligence from the inside out.
- Re-pattern your stress response for clarity, confidence and resilience.
- Discover your new adaptive capacity to move through your life with more freedom and ease.
- Express and create through newly found space and ground.
- Enjoy a more powerful, loving, and respectful relationship with your body.
- Rest at a cellular level
Listen to the audio file below for a sample of Jan's Meditation Practice
Listen to the audio file below for a sample of Jan's Embodiment Practice